30
06
2007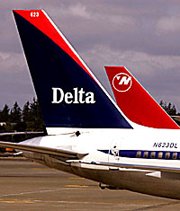 We are now quite familiar with customer-written hotel reviews; we also know about the trendy use of video reviews of hotels but what about reviews of flights?!
Yesterday I stumbled upon an incredible amateur video that made it to the top #20 of the most watched video of Youtube. The statistics speak for themselves:
Views: 76,062
Comments: 468
Favorited: 175
Robert McKee took a Delta flight (n°6499) and got stuck on tarmac during 7 hours straight.
Fortunately, he had a video recording device (a lot of batteries) and enough know-how to edit and post this video to the Consumerist Blog.
The same way, I thought of blogging my last trip to Barcelona (with a connection in Rome); it was an Alitalia flight planned at 7pm from Nice. The flight was delayed, re-scheduled at 11:45pm, then delayed again to finally be cancelled around 1h20am. My flight finally got scheduled 24 hours later. It got cancelled twice! After the first cancellation, a voice quickly came out of the airport speakers saying: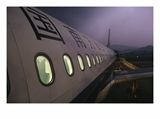 "We will try to repair the airplane with the help of Air France' staff; Alitalia technicians will be sending instructions by phone from Rome to the technicians located at Nice airport, so they can repair the airplane."
Priceless! I twittered it but unfortunately I did not have any good audio or video recording devices to record this.
We all have our own stories of bad luck while traveling, but thanks to the Web 2.0 user generated content, customers are now capable of getting a worldwide audience to denounce bad (or excellent) comercial practices. Airlines too, should care about what they say to their customers and how they treat them as information is spreading fast, otherwise it will be published on hundreds of blogs (including the famous blog of Robert Scoble) …
Comments :
7 Comments »
Categories :
Airlines
,
Blogs
,
Reviews
,
Travel
,
Travel 2.0
,
Traveler news