25
08
2006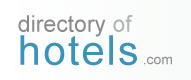 First of all, despite its name (Directory of Hotels.com), this site does not belong to hotels.com; it's an independent online guide of hotels that will focus on the uniqueness of hotels that differentiate them from belonging to a hotel chain, based on the hotel "service, cuisine, character and individuality".
According to its Director of Business Development, Tanya Colleen, the goal "is to expose the small to medium-size hotel and lesser known properties around the world."
But how? With those 2 affordable listing options:
Basic Listing: USD129/year
Featured Listing: USD348/year
Of course those 2 options include a direct link to the hotel website. Booking process remains on the hotel website.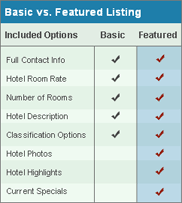 Besides the hotel directory, you will find a hotel blog right here, it is moderated, but anyone can post (users not registered too). I hope this blog will stay open for visitors' comments as I have seen a lot of companies those days that opened a company blog without allowing people to comment their posts (unfortunately they totally missed the point of blogging). I won't name them. Not in this post.
I applaud the initiative and I really hope that they will add a "uniqueness tag cloud" box as tagging has become an essential part of searching the internet these days. I would even recommend to add a "tag phrase filter" to search for more than one word at the same time.
By the way trackback for posts does not work yet but I guess they will fix it soon.
Related posts: