4
04
2008
Today I read a great post on Travelrants called Ten things that annoy me about booking holidays online. Darren made a list of 10 things that annoy him while booking holidays online.
It's clearly the kind of feedback/information people that work for Online Travel Agencies or Hotel Portals would love to gather from their visitors. That's why I have decided to add my 2 cent and make my own list of things that really annoy me while booking online. Hopefully other bloggers will continue the discussion and post their own list on their blog! That would be VERY interesting!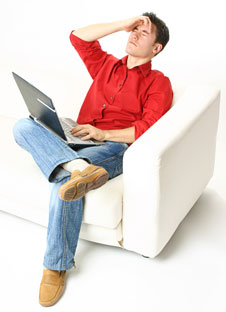 Here goes my list:
Being obligated to create a member account before I can get all the details of a (potential) booking.
Searching for hours for the cancellation fees of a hotel before I complete a booking.
Not knowing the total price of a booking before I filled out any personal information.
Not being able to use a booking engine with Firefox!
Promotions that never match my holidays periods.
Getting an expired sessions of a search when being idle for a short period of time.
Chosing to book a flight, filling out ALL the personal information asked (including credit card number) and getting an error message saying it's not available anymore (but still offered and listed on-site and on all travel meta search engines).
Browsing a little deeper to know the services a hotel is offering, and not being able to get back to the result page I came from.
Picking an available hotel room, and discovering that was not a real time displayed availability and that an email that has been sent to the hotelier, who replies room is not available anymore for this period of the year.
Having to query availability/rates twice. Once for displaying the system cache of available hotels of the site, and another time for confirming the hotel is really available at that rate!
That's my list, I hope travel bloggers will follow that "10 annoying things" thread and add their personal opinions. If you do so please add a trackback to this post so we can follow you.
Professionals are, of course, invited to comment my list.
Comments :
49 Comments »
Categories :
Hotel portals
,
Travel
,
Travel agencies