2
05
2007
There is a lot of buzz for a new travel website called Dopplr; buzz is mainly coming from the "web 2.0 blogosphere", if I may call it this way. Unfortunately, I am not able to give you a lot of details concerning the new website as I have not received an invitation yet. (my email can be found in the contact section of this blog).
What is dopplr?

"Dopplr is an online service for frequent travellers. It was created by an international team of world travellers as a tool for our own use. We liked it so much that we decided to open it up to our global friends. If you travel more than five times a year and have friends who do as well, then Dopplr is for you. How does Dopplr work? It lets you share your future travel plans with a group of trusted fellow travelers whom you have chosen. It also reminds you of friends and colleagues who live in the cities you're planning to visit. You can use the service with your personal computer and mobile phone."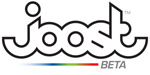 On the other hand I have received today an invitation to try Joost (former Venice Project) and I'm willing to invite to Joost anybody that could get me an invitation to Dopplr.com (or to the new Babelgum.com).
Please post a comment with your email if you can help, I'll try to do my best to invite you as well and to review Dopplr for Blogontravel.com's readers.
By the way if you need a Joost invitation and you don't have a Dopplr account, it does not matter, I have plenty of Joost invitations to give away!
UPDATE: I have receive 3 invites for Dopplr.com: Thank you v. much!
UPDATE 09/06: If you want to get a free invitates to Bablegum, go there:
Free Babelgum invites for my fellow readers:
Comments :
356 Comments »
Categories :
Travel
,
Travel website